5 Mins read
Google My Business is important, here's why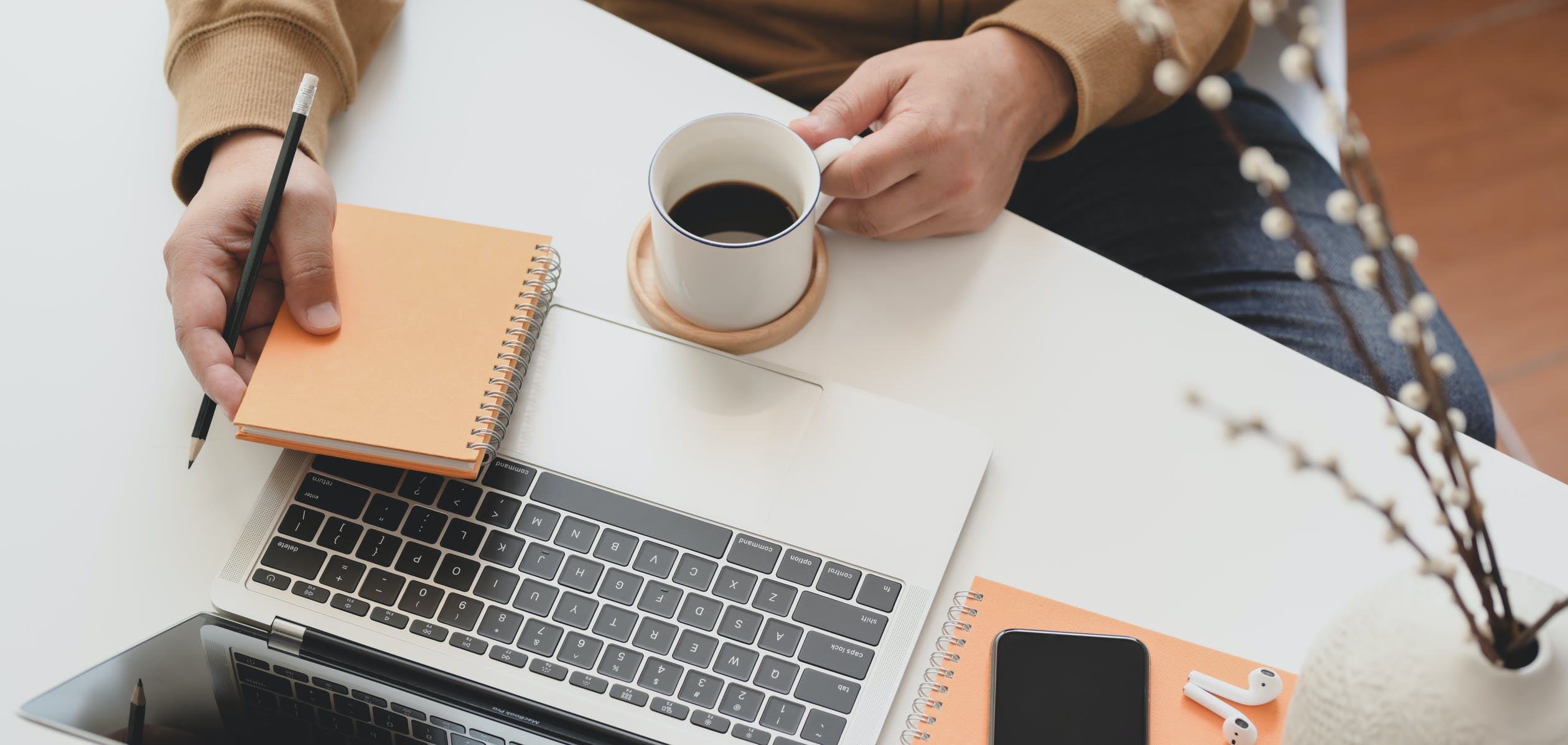 Why I should be using Google My Business
Adding your business to Google My Business is a fantastic way of exposing yourself to customers quickly and easily. Even though your website has all the contact details inside it, this isn't necessarily the easiest way for your potential customers to get in touch.
There's actually a lot you can do to optimise your presence on Google. Even when someone types simply in your business name.
What is a Google My Business listing?
Whenever you Google a company you'll see that they'll have a pretty professional business listing. A professional Google My Business listing is a way for you to find all the information you'd need to know about a company you've never heard of before.
Sooner or later you'll wonder how you can achieve the same for your business; and the answer is simple: Google My Business (GMB).
Creating a GMB account is crazily simple, all you need is a Google account. Your account gives you the ability to control the information people see when they Google your business.
Remember though, you can't control what happens in the search results or sponsors, but the listing will help you provide accurate information to your customers.
How a Google My Business listing can help me?
A GMB account provides all sorts of benefits for your business, by keeping your information up to date your business can benefit from the following:
List your contact number
When people are looking for your business, you need to make it as easy as possible for them to get in touch. A GMB listing lets you input your number and display it on your listing.
Display your address and contact information
Customers can contact you in various ways. Your listing also provides information about your physical address, as well as an interactive and accurate map to display your location.
Upload photographs:
A picture is worth a thousand words, it enhances trust and can encourage more interaction than you may think. According to Google's own statistics.
"Businesses with photos receive 42% more requests for driving directions to their location from users on Google, and 35% more clicks through to their websites than businesses that don't have photos." – Google
Uploading your company logo will enable people to immediately recognise your business, while a cover photo will provide a clearer representation of who you are and what you do. You can also add additional photos that provide featured highlights about your company.
Reviews and customer interaction
A satisfied customer is the best source of advertisement. A GMB listing provides customer to post reviews out their experiences of your business, and you the ability to respond too. A good selection of reviews from your customers helps build trust and increases the reputation of your business.
Combining all the above you'll have a much more optimised listing on Google, and you're more likely to be trusted by your customers. A more trusted listing will help you drive more engagement from the same amount of traffic.
Building a relationship with Google
Did you know Google held 92.5% of the search engine market share from January 2019 to 2020? Pretty cool right!
There are millions of people searching for businesses online every day so it's important that you're not ignoring them. With this in mind, when a customer does find your business online. Your GMB listing is providing them with all the information they might possibly need to contact you.
You're actively enhancing your business for local SEO
Think back to how you search online. If you're looking for a local business that will design and print business cards for you or design a webpage for your e-commerce site. You'll use your favourite search engine and start doing your research. Your customers are no different, it's no secret that local business search traffic is better at converting. In fact, 88% of customers who search for local businesses will call within the next 24 hours. Having your business listed on GMB will only seek to increase your local SEO opportunities.
What are the key benefits of using Google My Business?
Google as a platform that attracts over 1 billion unique users every month, that's amazing! Embrace the benefits and utilise GMB to gain more local customers and clients. Don't make the mistake of ignoring what's helping ordinary business every day.
To give you a better indication of just how important GMB can be, see some key benefits of using Google My Business:
Google My Business is free
It's free to use marketing tool that can drastically increase your chance of being found online. When you do create your free GMB listing, it's important to make sure you provide as much information as you can. A complete; optimised and verified listing is one way to land a top spot on the local listing results.
You're helping customers find your physical location
We've mentioned it previously, you can list the exact location of your company on Google Maps. Making it easier than ever for a customer to find your business and get precise directions.
Providing useful information
There's lots more useful information that you can add to your listing too. You can make important business updates that can be seen immediately on your listing. Keeping everything up to date and relevant will ensure that users can:
See your hours of operation.
View any busy periods throughout the week.
Visit your website.
See any services on offer and related pricing.
Better search visibility for your business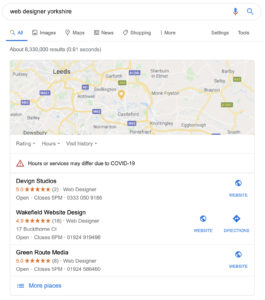 Any high visibility traffic in Google is displayed in a panel near the top of the page. There displayed below any paid ads, but above the organic results. What's more, users have the option of a simple click to contact or visit your website.
Everything is together in one place
By using Google, you're using one centralised dashboard of Google tools ready for you to use. If you decide to use Google AdWords, Insights or Analytics you are able to manage your online presence much easier from one account.
Putting everything together
We've briefed you on the importance of listing your business on GMB, and how a listing can help you and the benefits that come from setting it all up.
It's a totally free way of getting online and attracting customers with such a small investment of time. You're able to connect with your audience and increase your chances of getting found online. The end goal is ultimately generating more targeted traffic to your website.
We're specialists in helping local businesses get online through branding, website design and development and graphic design.
Contact or email Devign today if you would like to discuss this article in more detail, or if you would like professional help with your brand or website.
This article was written by AshleySherwood on the 06th April 2020 and was last updated on the 12th May 2023.