6 Mins read
Moving your offline business online?
The past year has seen a real transformation in the way that businesses are operating in the UK. With more than 750,000 businesses forced to close their doors during the Covid-19 lockdown restrictions, it comes as no surprise that more and more businesses are adjusting to the new normal. 85,000 new businesses launched online from February through to June 2020 – creating an online digital boom.
As this 'new normal' affects many around the globe it's clear to see that more and more businesses are making the shift online. The most affected sectors including hospitality, travel, tourism and any other traditional brick-and-mortar business are having to face these changes head-on in these difficult times.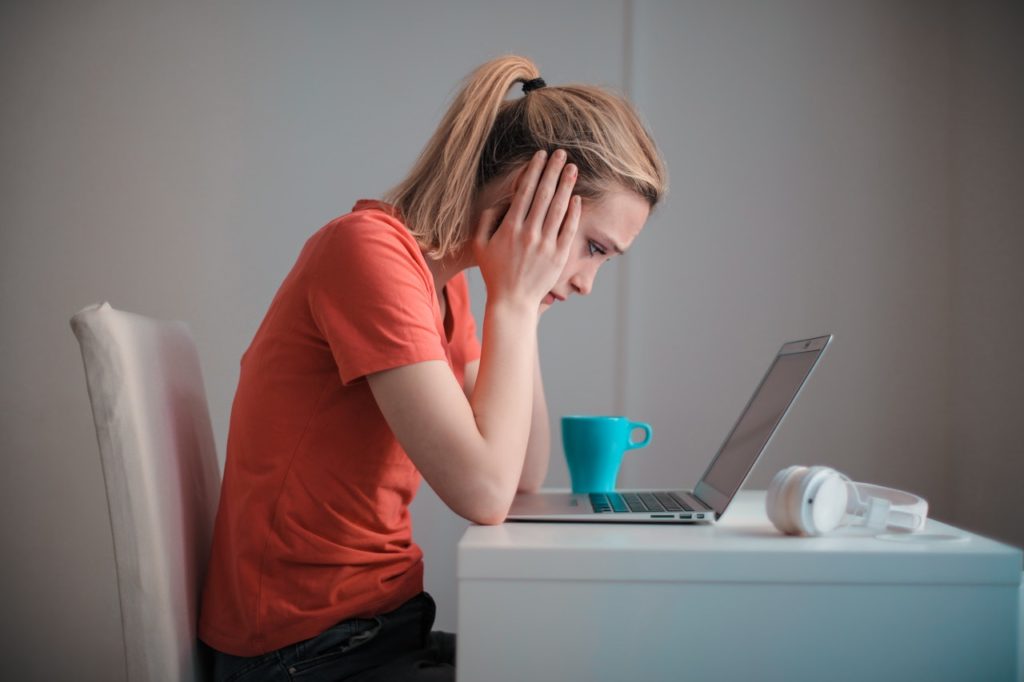 It's easier said than done though?
It's no secret that online shopping is taking the lead when comparing online to the high street, but for those who have never had an online presence, it can be a challenge.
Here's what to do:
Decide on your product or service offering.
Focusing on too much right at the very beginning can often be a preparation for failure if your offering covers a wide range of products or services. Focusing on a handful of your offering initially provides you with the opportunity to grow long-term whilst focusing on your core services from the offset.
If you do decide to jump in at the deep end and offer everything from the very beginning it is important to plan and prepare. It may also be a good idea to conduct market research and understand how likely it is that your customers will make use of your services before putting too much investment into them.
Invest in your website
Whether you already have a website or not, the first step in taking your business online comes in the form of a website, optimising it and updating it. Decide on what your customer's experience should be when visiting your website – are you looking to educate, drive sales or embed brand awareness?
It can be tempting to opt for a DIY solution but professional website design and development will provide you with a team that understands exactly what you need and help you achieve your vision. Website design is an opportunity to create something amazing while website development solves your business problems online. Put the two together you can truly push the boundaries and unlock your full potential.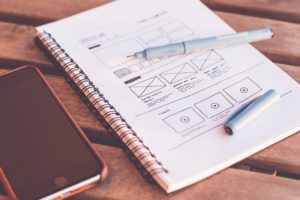 Decide on your shipping method
If you are selling products online to your customers then you are going to have to think about how you are going to get your products to your customers. With an offline business, your customers come to you, with an e-commerce store you are going to need a solution to deliver your product to your customers.
Getting the right solution is important – if you're not careful this can take a lot of time and effort to manage and multiple trips to the post office every day isn't always ideal. The good news is you have lots of choice when it comes to shipping and fulfilment.
Depending on your business model, the most common carriers, method and shipping fulfilment solutions are:
A shipping carrier company who delivers your products to your customers like Royal Mail, DPD or Yodel.
Strict shipping methods offering rates and options to choose from at the checkout. You could offer £3.99 three-day delivery or £8.99 next day delivery, your choices are often determined by your shipping carrier.
Shipping fulfilment managing the entire process from the point of order. Covering label printing, packaging, live tracking, status update all the way through to complete delivery. The most popular choice is Amazon FBA.
Factor in a returns and refund policy
If you've ever shopped online yourself, you may have noticed that the company who you are looking to buy from have a returns and refunds policy. Displaying your returns and refunds is a clear way to build trust with your customers.
When someone buys something from you online and isn't satisfied, what does your refund and return policy look like? Do you allow exchange only? Money-back? Or a voucher?
Planning this ahead of time will ensure that you're ready for launch. When you eventually receive the first unsatisfied customer (and it will happen) you need to make it as clear as possible what their options are and what steps they need to take.
Setup your preferred online payment system
By transitioning your business online and making your products and services available for purchase, you are also going to have to provide a way for them to be purchased too. What you choose as your payment system is very important, get it right and you'll never think about it again, but get it wrong and you may see shoppers go elsewhere when considering a purchase.
If customers feel your payment method isn't clear, appears unsafe or is unfamiliar with your payment gateway they may lack the trust to continue. When adding your payment gateway you should select the right flow for you and your customers.
You can redirect users to a secure, externally hosting platform or have an integrated payment form directly in your checkout. Integrated forms do provide a much better user experience as you're not directing someone away from your site to pay, then sending them back again.
If you're unsure on selecting the right payment gateway for your business check out this article on the best payment gateways and online payment systems.
Plan for maintenance
As with everything, taking care of your website is an important part of running a business online. It's easy to get excited when thinking about moving online. Once you're there even easier to lose sight of the bigger picture. It's not enough to have a website, it needs care, attention and maintenance to succeed online.
Don't think of your website as a one-time investment, you need to invest constantly to keep everything running smoothly. And not always from a monetary perspective, you will need to invest a considerable amount of your time running your store. Prices and descriptions will need to add and update, whereas old information will need to be removed.
Keeping your products aligned online and offline is important when building long-lasting relationships with your customers. While a small discrepancy in price can be forgiven but wild discrepancies won't go unnoticed. You'll be responsible for keeping your online products up to date with your offline ones.
Security should be the top priority
It can be easy to lose sight of security with all the excitement that comes with launching your online store, but it's not something that you should ever take lightly. You have a duty of care when it comes to keeping you, and your customers' data safe from the very start.
While security basics will more than likely be built into your chosen e-commerce platform out of the box, there are a few things that you should know in the event of a worst-case scenario.
Choose a reputable and reliable hosting provider – it all starts here.
You must have an SSL certificate on your website
Enforce strong passwords on your website.
Wherever possible enable two-factor authentication.
Ensure regular scans and automated backups are in-place.
Ensuring your website security is the top priority you are covering all the groundwork for a safe, secure and trustworthy store that is well-protected in the very rare event of an attack.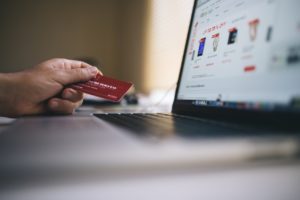 Wrapping everything up
In 2020, being online is essential for every business wanting to access a wide range of customers. We've covered a wide range of factors when it comes to getting your business online, to recap:
Don't jump in at the deep end, focus on your core offering a be prepared to scale.
Invest in a functional, intuitive website that does exactly what you need and makes life easy for the user.
Use a well know, trusted payment gateway – you'll add trust and value to your business by partnering with industry experts.
Be prepared to invest a lot of time into running your business online, keeping everything up to date and relevant for your customers.
Never lose sight of security, keeping you, and your customers' data safe online should be the number one priority.
Finally, always prepare for the best scenario. As a small business, you may get an explosion of business overnight. Think about growth, how you'll scale and what it means for the future of your business.
If the information we've shared has helped you in moving your business forward, please share in your online circle or let us know your thoughts in the comments below.
This article was written by AshleySherwood on the 07th September 2020 and was last updated on the 07th September 2020.